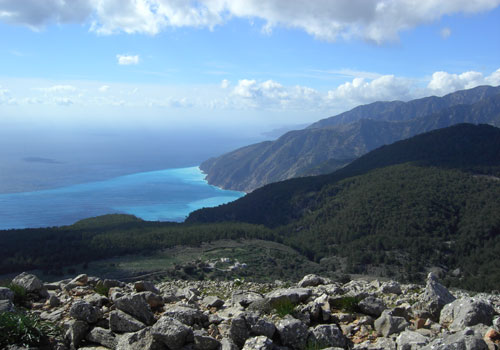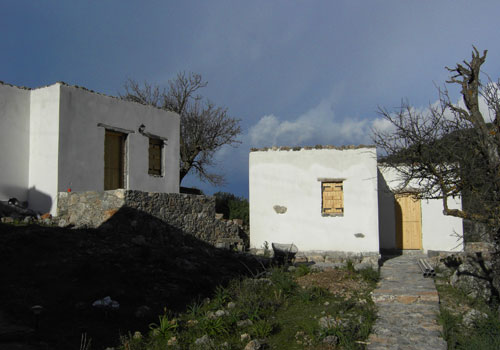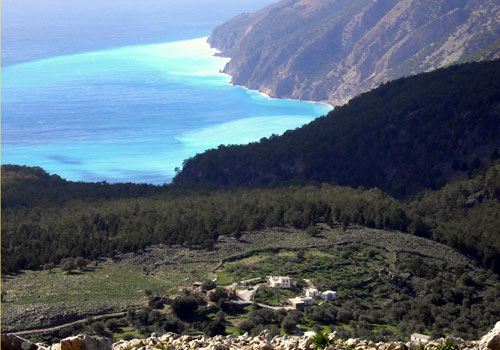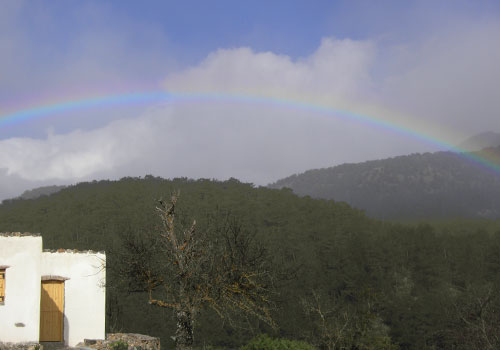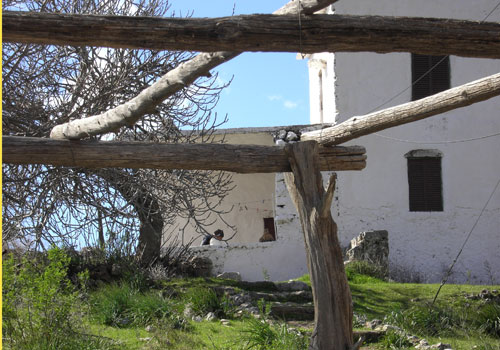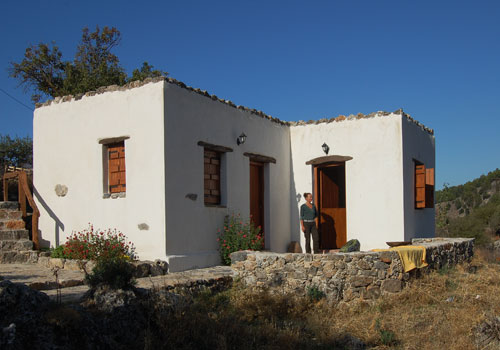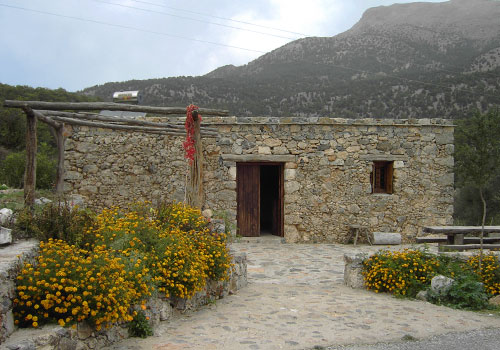 "ALONIA" MOUNTAIN RETREAT in AGIOS IOANNIS
Here is your opportunity to discover a real cretan village and another, more authentic side of Crete. Agios Ioannis is a small village of about 20 inhabitants lying at the feet of the Lefka Ori, right where the road coming up from Hora Sfakion ends.
It is located on the edge of a plateau at an altitude of 800 m. On one side the towering summits of the White Mountains rise up, on the other side, steep 600 meters cliffs plunge into the Lybian Sea ...
A couple of old village houses have been renovated and arranged as comfortable lodgings, with showers and a large dining area, recently completed by small bungalows built in the traditional style offering additional rooms with private bathrooms with incredible views from both the mountains and the sea ...
Delicious traditional Cretan meals will be cooked by your hosts, Andonis and Anna Georgedakis. This little bucolic paradise is the ideal base for hiking and other activities.
During your stay in Agios Ioannis, I can organise and lead your walks, for example: Aradena gorge - Eligias gorge - Summits of Zaranokefala and Pachnes -Selouda to Agia Roumeli - Koule - Papakefala - Fliskounias - Drakkolaki cave - Sapounas cave etc. From the demanding high mountain tour to the easy stroll, everything is possible.
Various other activities can be organized and lead by other professionals specialized in each activity: caving, botanical tours, historical and archeological tours, bird watching, yoga and meditation seminars, cretan cooking lessons.
Contact me for more details.
© 2011 Anne Deckel